Libya visa for US citizens
You may perhaps be planning to visit Libya for a business trip or as a tourist. You may want to know if Americans can avail visa to enter this African country. The fact is US passport holders will be unable to obtain travel visa to this country at any entry port. Rather, the visa is to be obtained through the Libyan Embassy located in Washington DC in advance. In case you arrive without a visa at this country, you are likely to face arrest or deportation. Hence, do make sure to have proper documents ready before you start to travel. This way, you will make a safe trip.
Libya American Relations
United States-Libya relations are termed to be bilateral relations that exist between the USA and Libya State. These days, relations are cooperative and cordial. Strong security cooperation is derived especially after the attack on Benghazi mission or US liaison office in 2012. Moreover, a Gallup poll that was conducted sometime back. It revealed that Libyans were among those who had approved the US leadership of the highest level. This was in the whole of North Africa and the Middle East.

However, before the Libyan Civil War in 2011, both countries were found to be on the opposite sides. They were engaged constantly on numerous military skirmishes. Muammar Gaddafi's Libyan government had funded terror operations that acted against the US. Discotheque bombing in 1986 in Berlin is one notable incident. The US had retailed for the same by bombing Libya as well as Lockerbie bombing in 1988.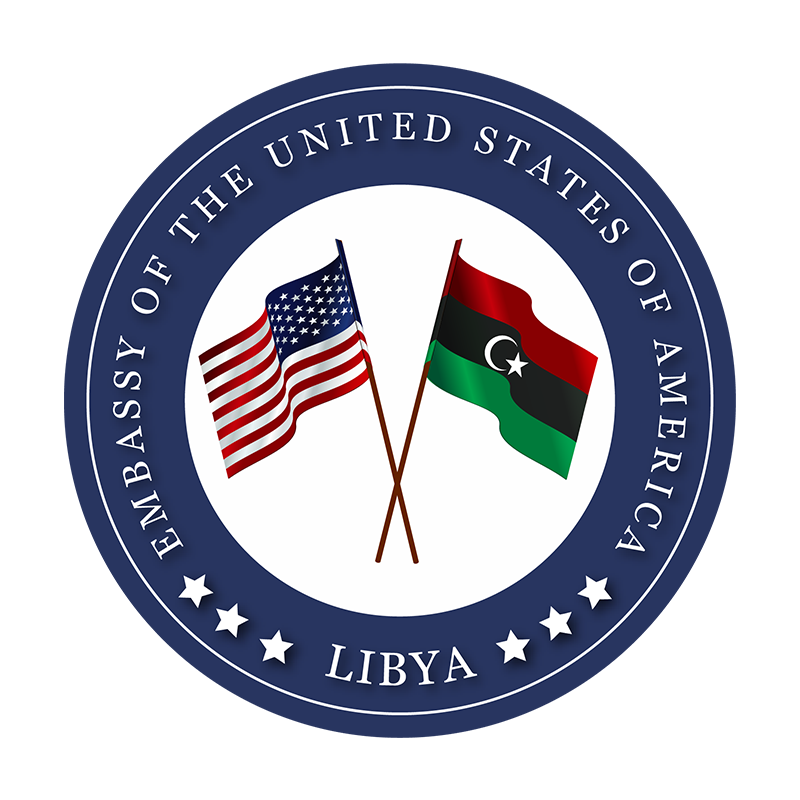 In 2011, the US made military intervention in Libya's Civil war. They assisted the rebels to attack Gaddafi's Libyan army. Once Gaddafi was overthrown from power, the US under President Barrack Obama assured partnership in creating a new state and its people.
The poll also revealed that 75% of Libyans approved military intervention by the NATO in their civil war. Libya and the US on 2nd December 2013 had entered a Libya-US Declaration of Intent.
This declaration was made with the intent to fulfill obligations concerning international crime fighting. It also involved increasing cooperation concerning law enforcement investigations.
In 2014, the US Embassy located in Libya had to evacuate and finally close down their office on 26th July 2014. But this did not mean that the US government severed their diplomatic relations with this country. US diplomats working with the Office of Libya External Affairs had maintained constant dialogue with the Libyan provisional Government.
They worked from different embassies located in Malta and Valetta. Later after August 2015, they also operated from Tunisia, Tunis under US Ambassador Authority.
General overview of Libya
Political: Libya is located in Northern Africa. A major part of this country is said to be located within the Sahara desert. It has a dense population along the coastal regions including its immediate hinterland. The de-facto capital of the country is Tripoli (Tarabulus). Another major city here is Benghazi (Benghazi).
There are three historical regions found here. In the southwest part is Fezzan, in the east Cyrenaica and in the northwest Tripolitania. They were however recognized in the form of separate provinces by the Ottoman authorities. They got unified under Italian rule to become a single colony.
This in turn paved the way to create an independent Libya. When early history of the country is concerned, both Cyrenaica and Tripolitania were said to be linked very closely with its neighboring territories rather than one another.
It was during the late 1950s that oil was discovered in this country. Before this, it was poor in natural resources. Moreover, its desert environment also posed several limitations towards its growth. Hence, it was on foreign aid that the country was wholly dependent upon as well as on imports.
This is to maintain their economy and keep the country floating. But with petroleum getting discovered, the fortunes of Libya as a country changed significantly for the better.
The government tried to control the country's economy. It also attempted towards developing the industry and agriculture sector. Money was poured from the huge oil revenues. The country also declared itself a welfare state providing its citizens with education and medical care at minimal cost.
Muammar al Qaddafi, the long ruling leader of Libya is said to have supported idiosyncratic political ideology. It was deep rooted in direct democracy and socioeconomic egalitarianism. But in practice, Libya under Gaddafi's rule was considered to be an authoritarian state.
The power of the different departments was distribute among people belonging to his inner circle. It included mostly his security chiefs and relatives.
In 2011, the Qaddafi regime faced stiff opposition that seemed to reach unprecedented level. The same year, an armed revolt took place that finally compelled Quaddafi to leave power.
Climate: This country mostly experiences hot arid Saharan climate. Along coastal littoral, the climate is moderated due the presence of the Mediterranean Sea. During summer, Saharan influence seems to be much stronger.
Westerly winds tend to cause heavy rains and cyclonic storms between October and March all over Northern Libya. From Al-Jifarah Plain, Akhdar Mountains and the Nafusah Plateau Mediterranean climate, there extends semiarid steppe of a narrow band. Sahara's desert climate can be experienced the coast right along Gulf of Sidra's southern fringes. It is here that Sirte (Al-Hamrayah) desert is known to border the sea. Often, periodic droughts are experienced lasting for several years at a stretch. It is quite common in the desert and steppe regions.
Mediterranean climate along the cost is featured by hot dry summer and rainy, cool winter season. July and August are termed to be the warmest months. In Tripoli and Benghazi, average temperatures in Mediterranean zone are experienced. It reaches around low – upper 20s C (low 70s and that of mid 80s F) as well as upper 10s – low 30s C (low 60s to mid 80s F). January and February are considered to be the coolest months in this region.
Monthly winter temperatures range from low 50s-60s F in Benghazi range. In Tripoli, it ranges between upper 40s and low 60s F. Average annual precipitation experienced in Benghazi is around 250 mm (10 inches) while Tripoli gets 380 mm (15 inches) annual average rainfall.
Religion: The majority of the citizens here are Muslim while Sunnis form a large population. Also are present Orthodox and Roman Catholic Christians, but in small minorities. Sanuusivyah's influence in Cyrenaica is quite strong.
They are considered to be a militant Islamic brotherhood practiced from the 19th century. Tripolitania had a good number of Jewish populations although a minority. However, the late 1960s saw them migrating to Italy.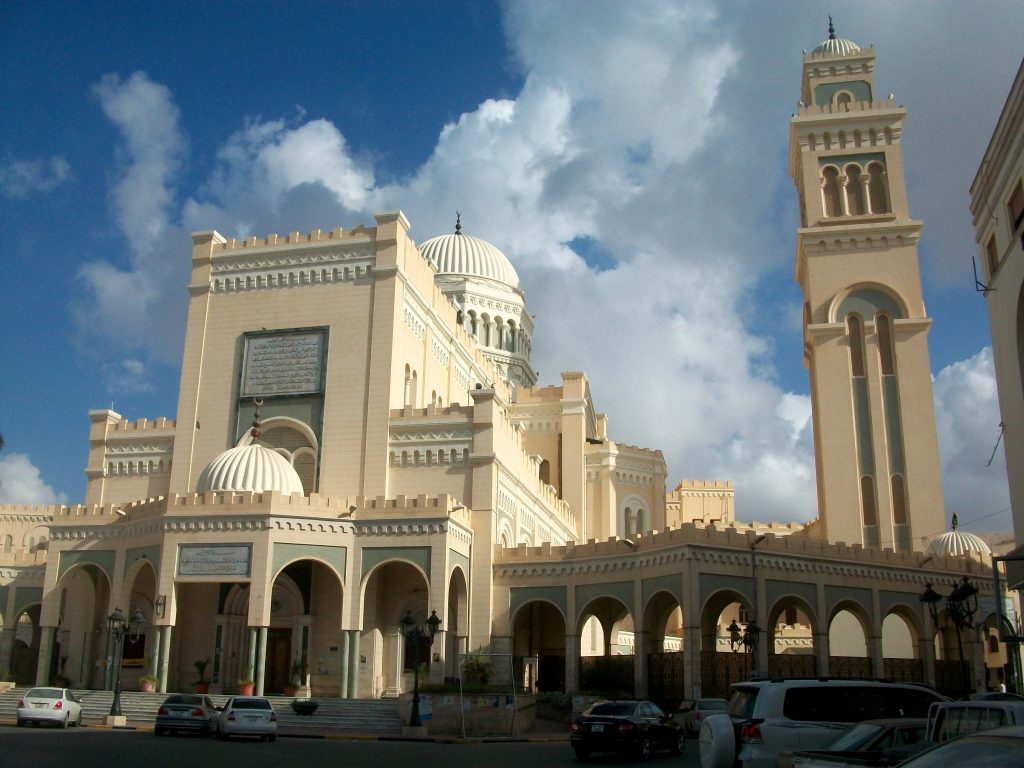 History and present times: Libya can be termed to be mostly an oil-rich, desert country. It does boast of having an ancient history. Also is known for the infamous Colonel Muammar Gaddafi who had ruled the country with an iron hand for 42 years.
But following his departure, the country only got into chaos. For centuries, this country was ruled by the foreigners. It was only in 1951 that it gained independence. Oil was discovered later on that helped it to earn immense wealth in a short period of time.
In 1969, Colonel Gaddafi had seized power, ruling it for over four decades. In 2011, there took an armed rebellion led by those who wanted to oust Gaddafi and toppled him. They received support from western military intervention especially by the United States.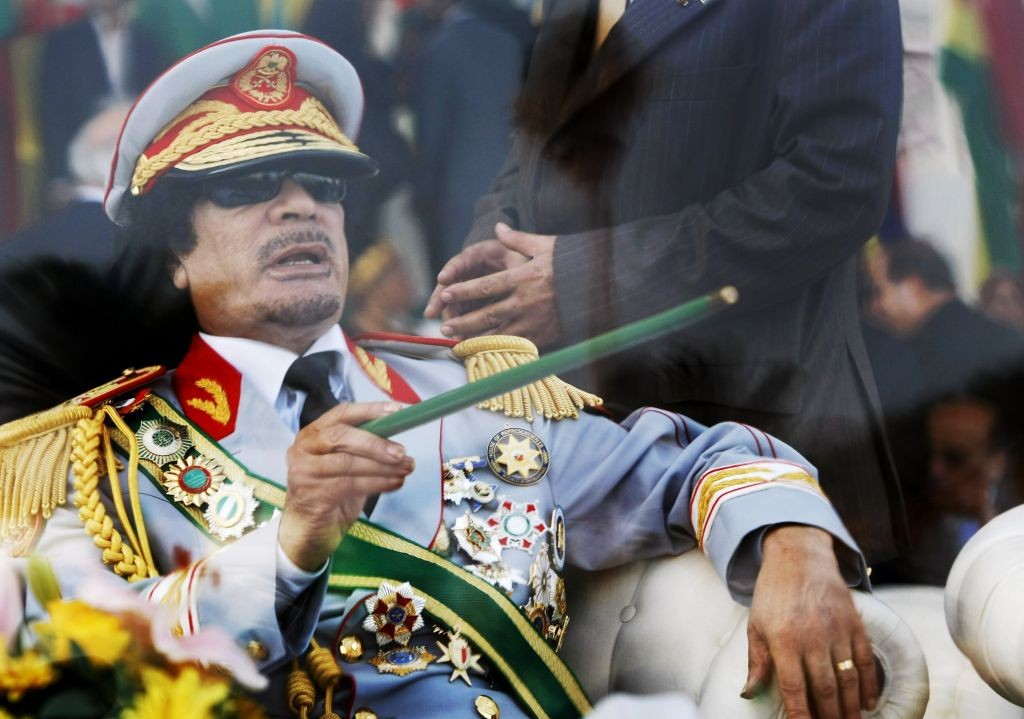 This country in recent times is stated to be a major springboard for migrants who have been heading for Europe to seek a better future. It is also said to be a source of constant international tension with rival east and west governments trying to set up nationwide control.
General Visa Information
Is there required a valid visa for US citizens to visit Libya as a tourist or a business representative? Yes. The fact is to enter Libya legally, all citizens of the United States are required to have a valid visa.
Libyan government does not issue any kind of visa especially to those whose passport clearly states of the person having travelled to Israel in the past. You may perhaps have travelled to Israel before and now plan to visit Libya. If so, then to make this trip, you will require applying for a second passport.
You can take help of the visa experts who can arrange for the same at the earliest.
The state of Libya provides both business and tourist visas. However, tourist visa should not be used for business travel as it violates seriously Libyan law. Hence, you should work along with an experienced travel document expert and obtain appropriate visa class. It should serve your trip purpose.
The Libyan Foreign Affairs Ministry should approve business visas. Hence, wait time to avail valid business visa might take weeks or perhaps even months. In case the purpose of travel is business, then the visa process should be initiated in advance to avoid this extended wait time. Besides this visa, valid passport will also be essential to travel to this country.
Can visa be obtained on arrival?
No! Visa on travel is not offered by Libyan authorities to US citizens and passport holders at any entry port. Visa should be availed through Libyan Embassy located in Washington DC in advance. In case you land in this country,
But without a valid visa, then you will face immediate arrest or deportation. Hence, make sure to have your documents ready before you plan the travel.
What material types support your Libya visa applications?
For Libya visa applications, you are likely to require the following:
Money order
Appropriately filled up visa application form
Passport photos meeting Libya Embassy requirements
Valid passport
Based on your trip details to the country, you might be requiring other documents like the following:
Invitation letter
Business introduction letter
If you feel incused concerning the document requirements to get a valid visa to travel to Libya, you make seek expert help.
How to obtain the visa?
The visa professionals experienced in Libya visa processing can make the task seem quick and effortless. They are sure to uncomplicated the entire application process by managing all details on your behalf.
They also are likely to offer visa application review service, step-by-step application kit, prepaid shipping labels.
The prepared documents are to be submitted with the Libyan Embassy. Real-time status updates concerning the visa application will be useful to know where you exactly stand at the moment.
The experts also provide clarity on the questions that you may have in mind about your visa application or other relevant details.
What else to do before the travel?
You need to ensure that you have a valid US passport. It should be active for another six months after the departure planned date to Libya.
This country is not known to allow entry to foreign travelers having passports bearing Israeli stamp. In such a case, a second passport will be desired to make the travel safely and legally.
You can discuss with the travel experts to renew the primary passport or to obtain another one. US citizens can get hold of new passport in just one to three business days.
Also, you need to take adequate health preparation since many diseases do not exist in the US or have been eradicated completely. But these diseases could very well pose a threat to travelers' health in Libya. You are required to schedule an appointment with the nearest Passport Health clinic. Here, you will be provided with all necessary travel supplies, medications and vaccines.
This will ensure you stay in good health and enjoy your Libya trip.