Top Things to Do in the Sahara Desert in Libya
The Sahara Desert is one of the largest deserts in the world and makes up a large portion of Libya, Tunisia and Morocco in Northern Africa. When visiting Libya it's worth taking a few days to explore what the desert has to offer from fantastic camel trekking experiences to seeing dormant volcanoes and spectacular lakes.
Waw Al Namus
Waw Al Namus is often referred to as the "black spot" because if you search for it or view Libya through Google Earth that is what you will see. Waw Al Namus set set deep in the Sahara Desert of Libya and is a dormant volcanic field which spans four kilometers with a 150 meter crater.
The volcanic area is the eighth natural wonder of the world and combines three small lakes which makes it such a popular tourist attraction.
Ubari Sand Sea
Ubari in Fezzan in the Sahara Desert was originally a network of lakes and are expected to be 100,000 years old. Today twenty lakes remain surrounded by the golden sand dunes of the desert and lined with palm trees. A spectacular scene which has increased in popularity with tourist due to the sheer natural beauty of the area.
Ghadames
Ghadames is a magnificent oasis town close to the Algerian and Tunisian borders. A Berber town where the old town is a World Heritage Site complete with well-preserved buildings. This town is picturesque in every way, the white washed walls, stunning arches and palm trees all surrounded by the golden sands of the Sahara Desert.
Top beautiful places in Libyan desert
Ghat
Ghadames – Jewel of the Sahara
Cinematic Dunes and Lakes in Ubari, Libya
Libya / Acacus Mountains / Wadi Tashwinat
Waw an Namus – an Ethereal Volcanic Oasis in the Sahara, Libya
Ghat
Ghat is a very popular tourist attraction famous for its magnificent rock painting and carvings. Be sure to stop past the Fortress of Ghat when visiting the area and be amazed by the sheer beauty of this magnificent building made in stone and blending in with the dunes that surrounds it.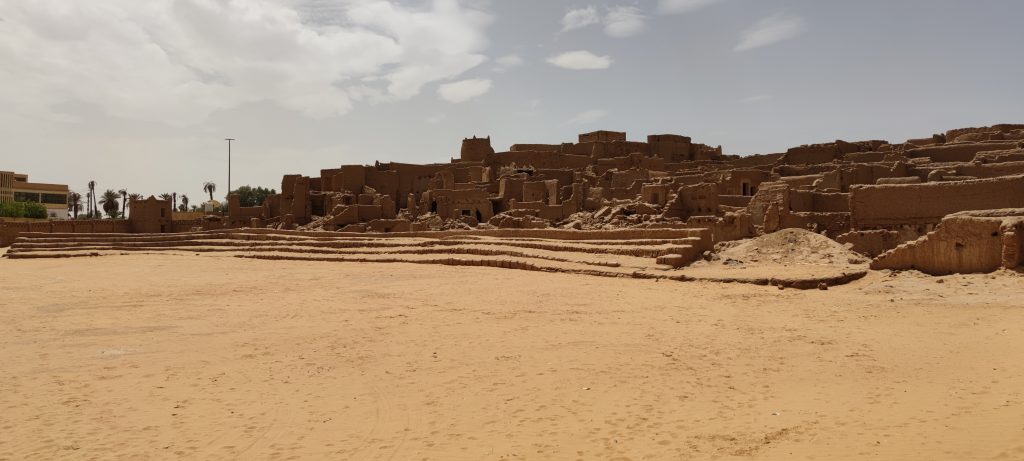 Acacus Mountains
This mountain range is located in Ghat, a section of the Sahara Desert. The mountain range is a famous tourist destination due to the prehistoric rock art that adorns the rocky cliffs and are now a World Heritage Site. The mountains offer a host of picturesque scenery from the gorges and ravines to the magnificent sand dunes that surround the mountain. UNESCO