Five Great Sites in Libya
There is so much to see and do in Libya. This North African country is a mix of ancient architecture, modern amenities, superior historical sites and beautiful seaside locations. The warm climate welcomes travelers to the country each year in search of something new, an experience they will remember for many years and sights that will have them in awe. Besides the famous Leptis Magna and Sabratha, here are a few great sites of Libya.
Tripoli
Tripoli is the largest city in Libya and it combines the old with the new. In this city you find the spectacular ancient architecture mixed with the modern amenities you would expect to find in any city in the world. The city is brimming with top restaurants, museums and sights that make a stop in the city worth it for any visitor.
Benghazi
Benghazi is one of the oldest cities in Libya and is home to some of the most beautiful historical sites where you can really get a feel of what it must have been like to live here all those centuries ago. Do some shopping at the traditional souk where you can buy a host of fantastic items and be sure to visit the lighthouse, one of the top attractions in the area.
Tobruk
Tobruk is a beautiful harbor town rich in history. This area is home to the World War II memorials with a choice of memorials to visit and pay your respects to. The area is also a wonderful place to spend the day, wander through the streets and soak up the beauty of the area.
Qasr-al-Haj
Qasr-al-Haj is a beautiful ancient area and home to the Berber granary. Explore the expanse of this ancient structure which stands two stories high with one hundred and fourteen storage rooms.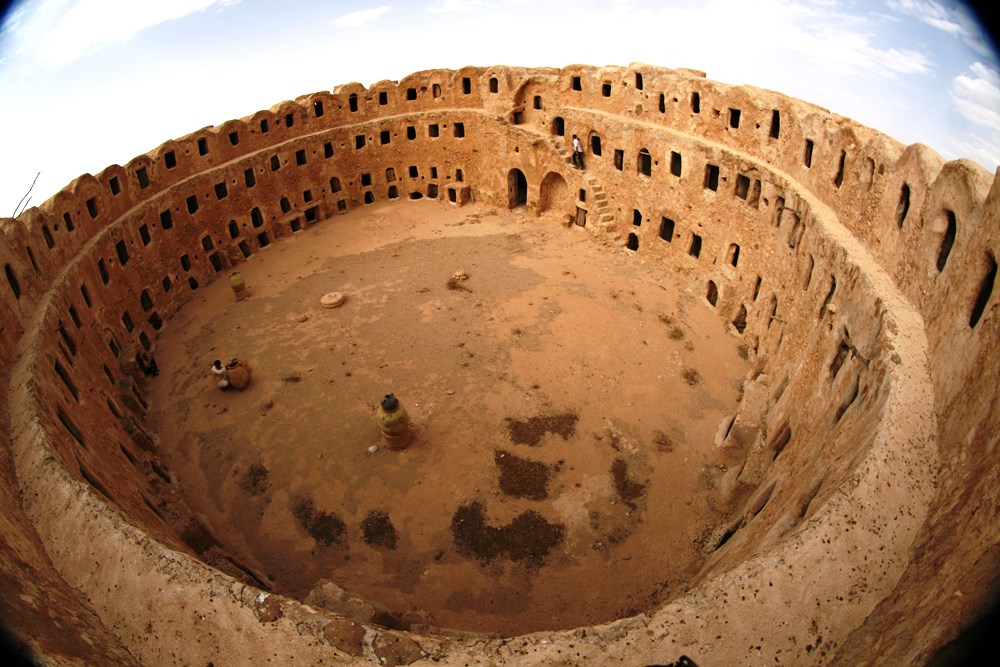 Ubari Lakes
If you are visiting Libya then you must explore the natural beauty of the desert and the best place to do this is the Ubari Lakes. These lakes are where you will find tall palm trees and pristine lakes surrounded by golden dunes. This is a top tourist attraction in Libya and you will not be disappointed with what you find here.